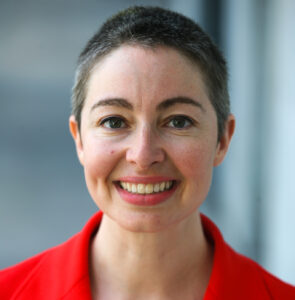 Brianne Halverson is an improviser, instructor, and a co-founder of Front Porch Improv. Brianne began her comedy life in New York City, where she's performed at The People's Improv Theatre, Upright Citizen's Brigade, Gotham City Improv, and The Magnet. She's appeared at more than twenty comedy festivals including Chicago, New York, Seattle, and San Francisco SketchFests, and the Del Close Marathon. She was a founding member of the sketch comedy group, Party Central USA, and has appeared on MTV, MTV2, Fuse, Oxygen, and The Onion News Network. She has taught more than 1,000 improv workshops and classes for business, adults and youth with a focus on emotional attunement and active listening.
♠ ♠ ♠
---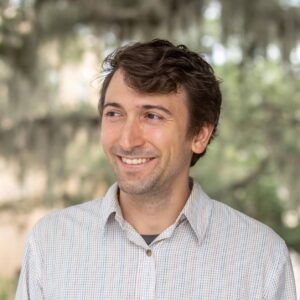 Garrett Zajac is an improviser and instructor at Front Porch Improv. Originally from Chicago, he received his B.A. and M.A. at Wheaton College in Illinois. Garrett is passionate about teaching the interpersonal and social benefits of improv techniques and how the arts community can be a part of social change.
♠ ♠ ♠
---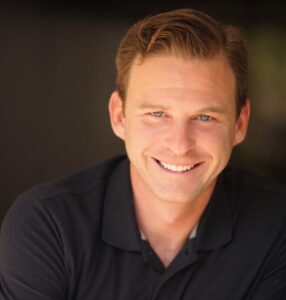 John R. Brennan is an improviser, instructor, and a co-founder of Front Porch Improv. Front Porch Improv produces Improv Comedy shows, Savannah for Morons Trolley tour & our heavily involved in working with the Savannah Community.
John also has a mustache.
♠ ♠ ♠
---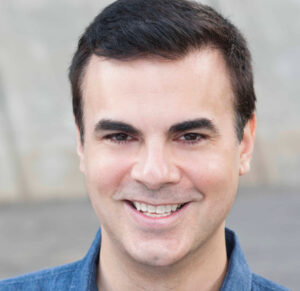 David Harrell is an actor, writer, speaker, and disability advocate.  He was recently chosen by the Casting Society of America as one of the Top 20 Actors from underrepresented populations in the United States.  Television credits include, "The Gilded Age", "Chicago P.D.", "FBI: Most Wanted", "The Code", "Bull", and "Law & Order: SVU".  On stage, he has performed Off-Broadway in the New York City and in theaters across the country.  He continues entertain audiences with his award-winning solo plays A Little Potato and Hard to Peel and The Boy Who Would Be Captain Hook. He received the "Distinguished Service" award from the New Jersey Governor's Awards for Arts in Education in 2019.  David holds a BFA and MFA in Theatre Performance.  Over the last year since moving to Savannah, David has been working with Front Porch Improv on a variety of projects and is a proud guide for the Savannah for Morons Trolley Tour.
♠ ♠ ♠
---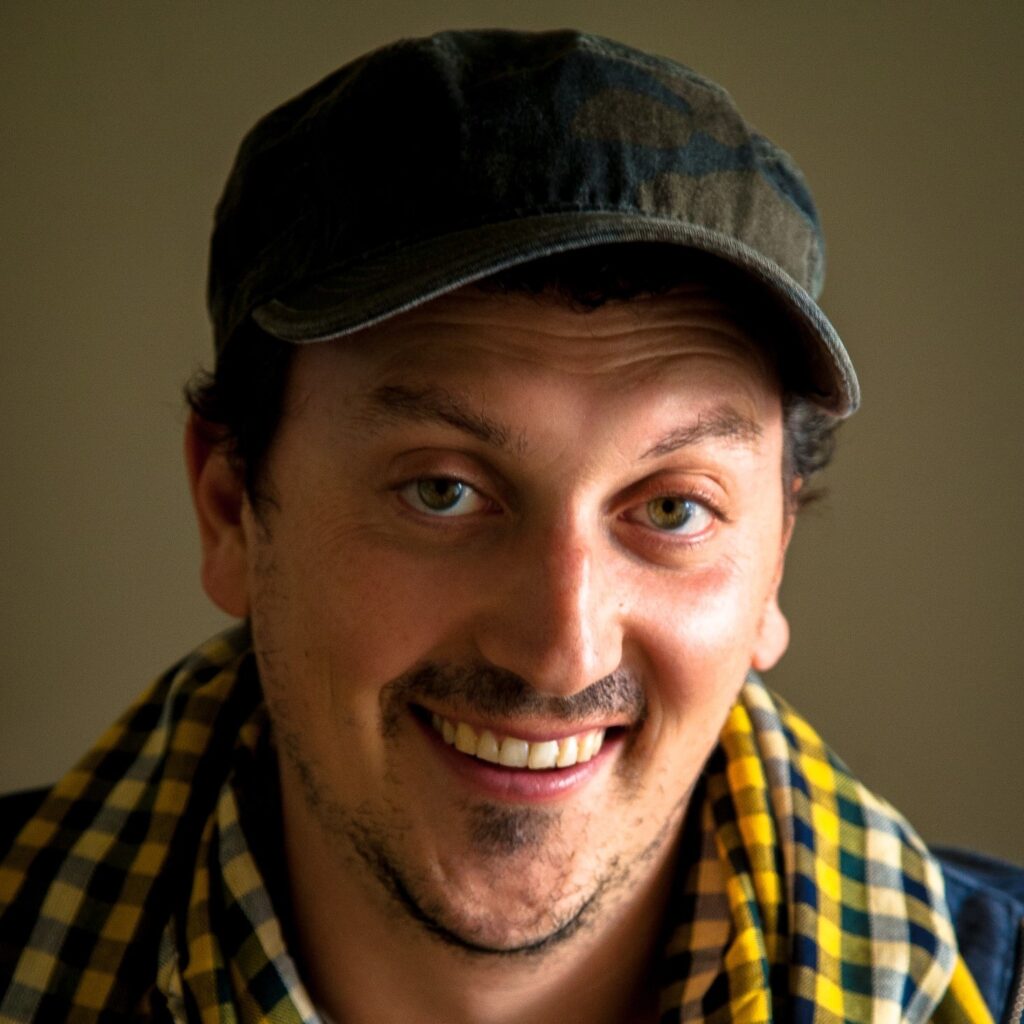 Dan Gilbert is a producer and improviser for Front Porch Improv, and the co-creator of Savannah for Morons: The Trolley Tour. He has spent a majority of his career in the world of film and television, where he's been a producer and editor on such varied projects as Sesame Street, PBS's Soundbreaking, and most recently, Outlier.org – founded by the co-founder of Masterclass – which seeks to make education affordable for everyone in the US and beyond.
Dan is incredibly passionate about the community of Savannah and the people in it. He's also a great audience member.
Dan serves as the Front Porch A.C.T.S. Program Development and Outreach VISTA at the Chatham County Safety Net Planning Council providing strategic and operational program support to the A.C.T.S. team and serving as a community liaison. For questions and additional information about Front Porch A.C.T.S. please contact Dan at dangilbert@chlink.org.
♠ ♠ ♠
---
"There's power in looking silly and not caring that you do."
— Amy Poehler