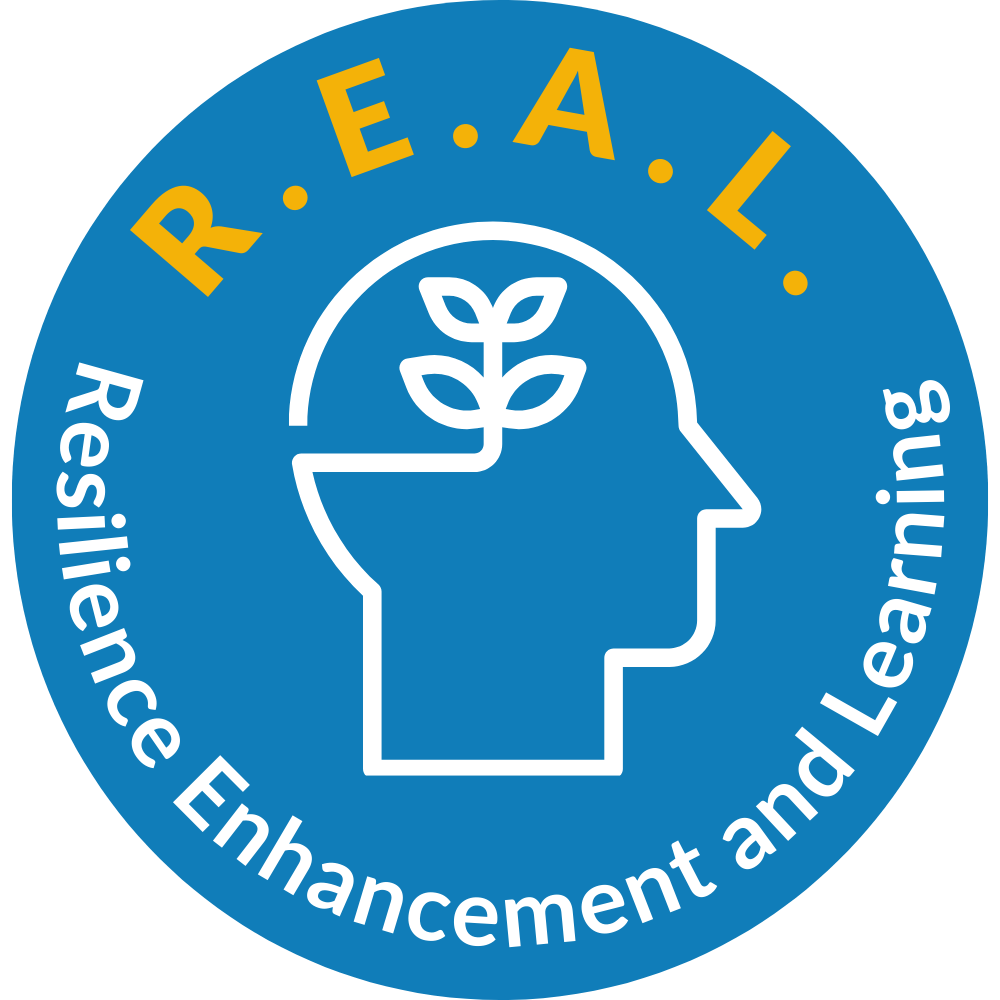 Resilience Enhancement and Learning (REAL) programs focus on building knowledge about stress and trauma and developing mind-body skills to promote well-being. REAL programs use a community-based approach to improving resiliency, enhancing quality of life, and decreasing stress and anxiety.
REAL training menu includes:
Community Resiliency Model (CRM)
CRM workshops help create trauma-informed and resiliency-informed individuals and communities that share a common understanding of the impact of trauma and chronic stress on the nervous system and how resiliency can be restored or increased using a skills-based approach. The CRM is developed by the Trauma Resource Institute.
Trauma-Sensitive Interactions (TSI)
TSI is an evidence-informed training in creating a trauma-sensitive environment. This workshop draws on work and research of the evidence-based course Trauma-Sensitive Mindfulness, the Substance Abuse and Mental Health Services Administration (SAMHSA), and the National Center for Trauma-Informed Care (NCTIC).
Resilience Enhancement and Leadership Model (REALM)
REALM is an evidence-informed skills building training focusing on the 3 realms of resilience: personal, interpersonal, and organizational. REALM draws on empirically supported programs, to include Community Resiliency Model (Trauma Resource Institute), Stress Management and Resilience Training (Benson-Henry Institute for Mind-Body Medicine), and Mindful Self-Compassion (Center for Mindful Self-Compassion) as well as research-based practices from the Gottman Institute and Insight Coaching.
To bring REAL training programs, online or in-person, to your organization, please contact Vira Salzburn, Program Director, at virasalzburn@chlink.org. 
---
These programs are supported and funded by
the City of Savannah and the Pittulloch Foundation