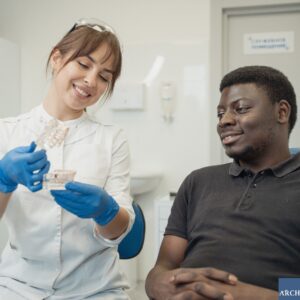 Since 2019, the Planning Council has led an effort to develop goals and outcomes for establishing a comprehensive plan to address poor oral health among adults in Chatham County through improved access to care, education, and policy reform.
Who has been involved in the Oral Health Initiative?
The initiative brought together individuals from throughout the metropolitan area with representation from the following organizations:
Curtis V. Cooper Primary Health Center
J.C. Lewis Primary Health Center
Joseph's/Candler Health Systems (Good Samaritan Center, St. Mary's Health Center, and the African American Resource Center)
Georgia Southern University (Jiann-Ping Hsu College of Public Health, Waters College of Health Professions and Parker College of Business
Savannah Technical College – Dental Hygiene and Dental Assisting Programs
Coastal Health District – Georgia Department of Public Health
Augusta State University
Local Dentists
Community Members
Why does Oral Health matter?
Poor oral health has negative impacts on medical health, self-esteem, and employability, disproportionally affecting marginalized populations.
The separation of oral health from medical health has led to devaluation by both professionals and the public.
Cost is a major barrier for adults in Chatham County when seeking regular, professional dental care.
Hospital emergency room use for dental pain continues more than necessary as a means of treatment.
What happened in Chatham County?
In 2020, the Planning Council conducted a community needs assessment of 599 Chatham County residents to determine the unmet oral health care needs (Community Needs Assessment 7-12-2020).  We found that:
Only 56% of adults 18 and over visited a dentist in the past 12 months.
22% of adults 65 and older had lost all teeth.
72% of adults 18 and over reported not having any or adequate dental insurance.
11% of adults visited a local emergency room for dental pain and care.
76% of adults would like to see a dentist more frequently, mainly for preventive services.
68% do not seek proper dental care due to high costs.
24% report the possibility of needing dentures.
89% would use free or low-cost dental services.
38% would only use free services.
The percent of White adults 20+ with untreated dental caries is 23.7%.
The percent of Black/African American adults 20+ with untreated dental caries is 43.6%.
The percent of Hispanic adults 20+ with untreated dental caries is 36.7%.
As a result of the Oral Health Needs Assessment, the Oral Health Committee made recommendations to address the oral health needs for citizens of Chatham County.
| | |
| --- | --- |
| Goal 1: | Increase access to oral health care |
| Objective: | Eliminate disparities through a free public annual dental service event, increase capacity at local Federally Qualified Health Centers (FQHCs), and create a network of local dental providers providing pro bono care |
---
| | |
| --- | --- |
| Goal 2: | Prevent disease and promote oral health by using events to provide education and referral services |
| Objective: | Empower youth to become "next generation change makers" |
---
| | |
| --- | --- |
| Goal 3: | Improve delivery of oral health information |
| Objective: | Improve health literacy through a "brand" marketing campaign.  Use trusted community voices to deliver messages via PSAs and social media |
---
| | |
| --- | --- |
| Goal 4: | Integrate oral health and primary care |
| Objective: | Refer patients to low-cost dental homes and establish routine care with local health centers |
---
| | |
| --- | --- |
| Goal 5: | Advance oral health public policy |
| Objective: | Lobby Georgia Medicaid to enhance dental benefits for adults and develop and/or adopt existing measures along with advance surveillance and reporting |
What is the Planning Council's first Initiative?
Partnering with Remote Area Medical-RAM®, the Planning Council conducted a Free Adult Dental Event in August of 2021. To learn more visit the Free Adult Dental Clinic page. The clinic served adults in Chatham County with free dental services through the volunteer efforts of local dentists, hygienists, and others.
What are the existing dental resources in the community?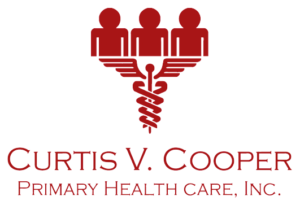 Services offered include preventive cleanings, deep cleanings, sealants, oral cancer screenings, fillings, extractions, and dentures.  Locations at at 106 East Broad Street, Savannah, GA  31401, 912-527-100 and 1501 Abercorn Street, Savannah, GA 31401, 912-527-1085. www.cvcphc.net

Services offered include preventive cleanings, deep cleanings, sealants, oral cancer screenings, fillings, extractions, and dentures.  Located at Annex, 5 Mall, Savannah, GA  31406, 912-495-8887. www.jclewishealth.org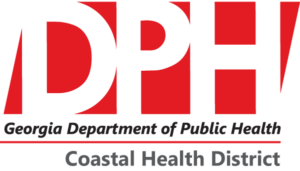 The Chatham County Health Department dental services program provides  comprehensive dental care for children ages 0-17 (Chatham County) with an emphasis on cavity prevention. Services offered include, exams, cleanings, sealants, fillings, extractions, X-rays, fluoride treatments, and caries risk assessment.  Located at 1395 Eisenhower, Savannah, GA  31406, 912-356-2441. Reduced fees are available based on proof of income which should be presented at the first visit. We also accept Medicaid, Amerigroup, Peach State, WellCare, and CareSource. www.gachd.org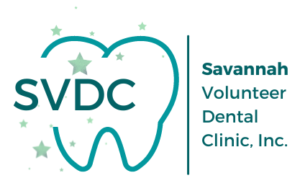 The Savannah Volunteer Dental Clinic (opening soon) is a dedicated group of volunteers from the dental community seeking to provide for unmet needs in a vulnerable population. The clinic services children from ages 3-18 who do not have federal, state, or private insurance. 326 Johhny Mercer Blvd Savannah, GA 31410. Call the clinic at 912-429-8368. www.savannahvolunteerdentalclinic.com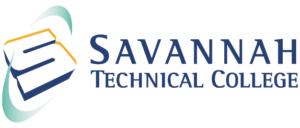 Savannah Technical College students provide services to the public in some programs in conjunction with coursework. Please understand that student services are in an educational environment and may take longer than similar services provided by non-educational service providers. The Dental Hygiene Clinic is located at the Savannah campus. Clinic hours vary each semester. 717 White Bluff Rd Savannah, GA 31405. Please call the clinic at (912) 443-5351 to make an appointment. www.savannahtech.edu/departments/dental-hygiene
How can you help with the initiative?
Dentists, volunteer to provide general dental care pro bono in your office.
Dental professionals (dentists, hygienists, and dental assistants) volunteer to assist with our 2nd Annual Free Adult Dental Event.
Join the Planning Committee for the Free Adult Dental Event (August 2022).
Volunteer to serve as a Planning Council Oral Health Volunteer at community events.
The article below demonstrates the positive impact the oral health initiative can have on members of our community. Click here to read.
Oral Cancer Self Screening