What is a Health Information Exchange (HIE)?
An HIE allows health care providers and patients to access and share a patie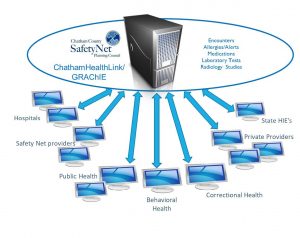 nt's medical information electronically via Electronic Medical Records (EMR).  Sharing a patient's EMR which contains medical and clinical data gathered in one health care provider's office improves the speed, quality, safety and cost of patient care and better informs decision-making at the point of care. An HIE helps health care providers avoid readmissions and medication errors and improve diagnoses.
In 2008, the Planning Council established ChathamHealthLink (CHL), Georgia's first HIE. CHL is a partnership of local healthcare providers. Members include:
Hospital Systems
Memorial Health University Medical Center
Federally Qualified Health Centers
Curtis V. Cooper Primary Health Care, Inc.
J. C. Lewis Primary Health Care Center, Inc.
Non-traditional Partners
Chatham County Detention Center
Gateway Behavioral Health Services
Chatham Care Center, a Ryan White HIV Clinic
What is GRAChIE?
The Georgia Regional Academic Community Health Information Exchange (GRAChIE) is an HIE created through a joint venture between Central Georgia Health System and Georgia Regents Health System. GRAChIE members utilize the HIE's electronic platform to support care coordination through an efficient and meaningful sharing of health information to promote improved health care quality, affordability and outcomes.
In December 2014, the GRAChIE and CHL announced a partnership to interconnect their respective HIEs. The move benefits more than 1 million patients of the combined provider memberships of GRAChIE and CHL, giving more than 2,200 providers within the two networks electronic access to those patients' health information at the point of clinical care, regardless of location.  As of As of June 30, 2018, GRAChIE contained 2,557,816 unique patients with 39 data contributors.
What kind of information is available through CHL/GRAChIE?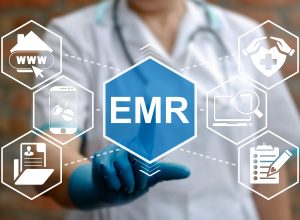 A wide range of patient information is available through the GRAChIE interface including:
Diagnoses
Vitals
History & Physicals
Discharge Summaries
Medications
Allergies
Immunizations
Encounters
Labs
Provider Reports
Procedures
Anatomic Pathology & Microbiology
Recommendations
The information available may vary slightly based on the electronic medical record (EMR) system and how patient health information is presented.