Agnes Cannella Receives 2016 High Flyer Award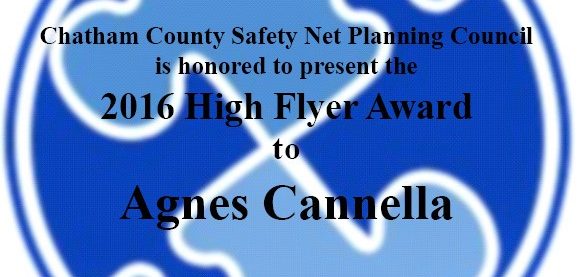 Chatham County Safety Net Planning Council is honored to present the 2016 High Flyer Award to Ms. Agnes Cannella, Mission Services Director at St. Joseph's/Candler Health System.
With our deep appreciation for going above and beyond, serving as a founding member and providing 12 years of exemplary leadership and commitment to the Council and to the underserved of Chatham County.
Soar to New Heights!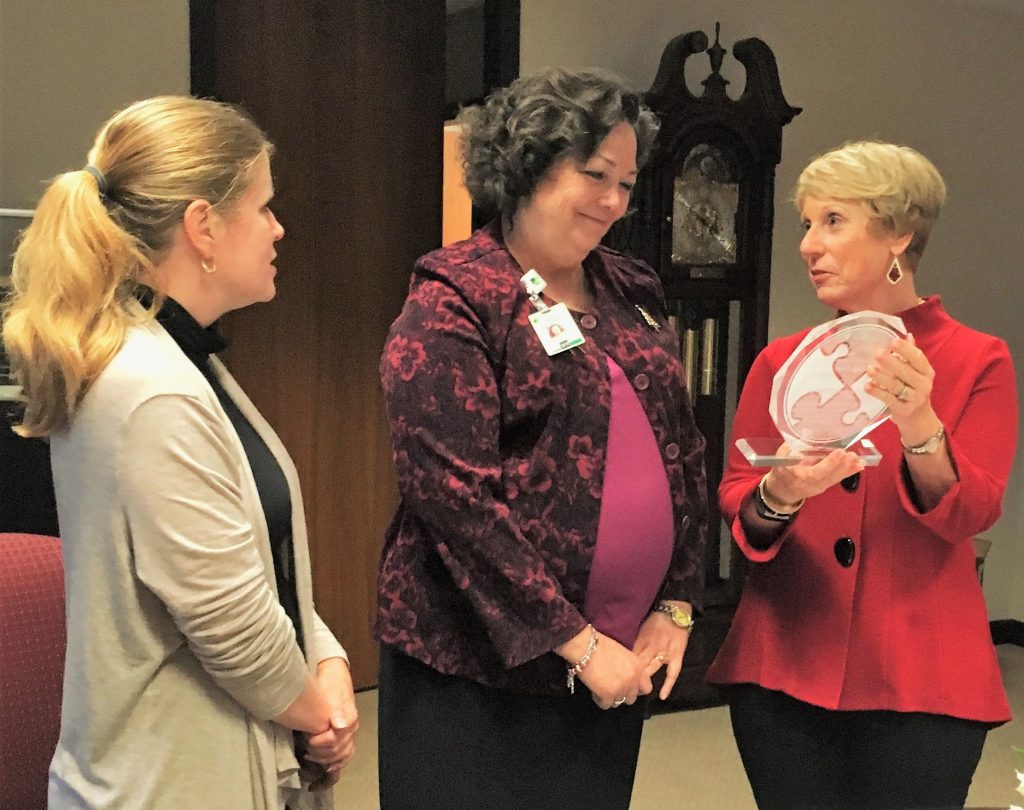 Ms. Lisa Hayes, Executive Director, and Dr. Diane Weems, Chair, presenting the award to Ms. Cannella at the 2016 December Full Council Meeting.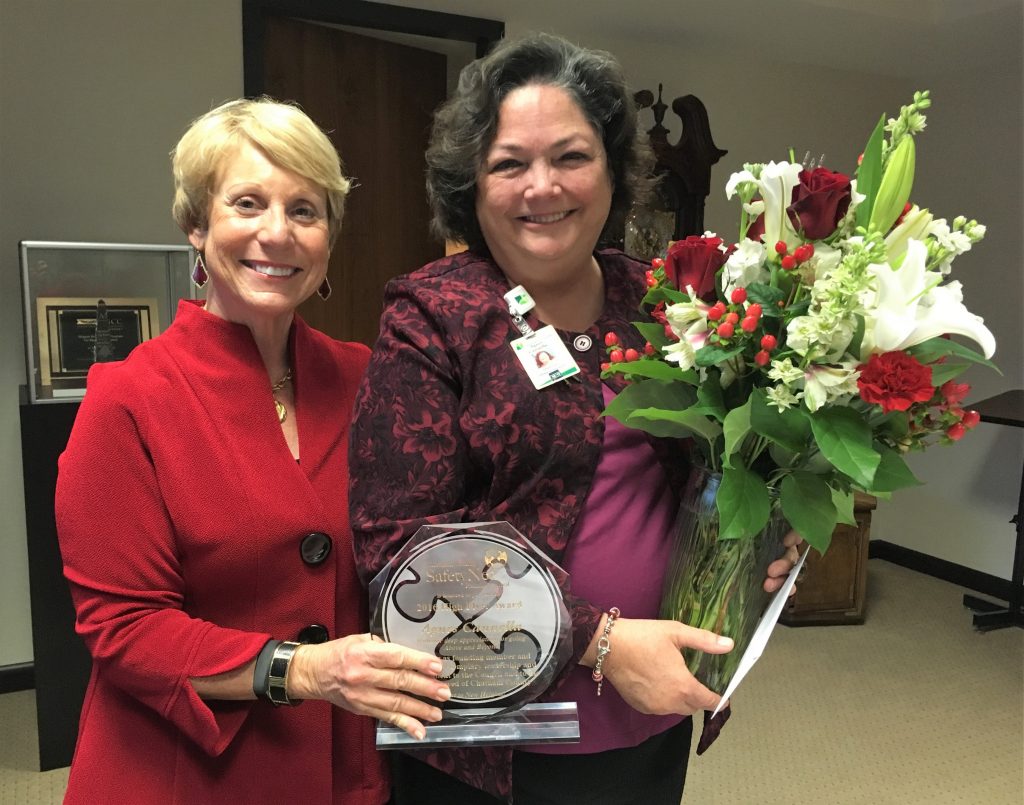 Ms. Cannella with the beautiful gift of flowers from the founding Members, Dr. Weems and Mr. Robert Bush.