J.C. Lewis Primary Health Care Center Announces J. Brandon Gaffney as New CEO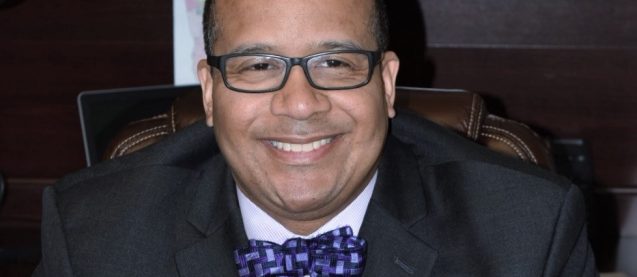 SAVANNAH, Ga. – J.C. Lewis Primary Health Care Center and its board of directors are pleased to announce J. Brandon Gaffney has accepted the position of its new CEO. In his new role, Gaffney will provide detailed oversight, strategy, and vision for the nonprofit organization's future growth and successful execution of its founding mission to provide affordable health care services to individuals in the Savannah community.
Prior to accepting this position, Gaffney served as chief operating officer for twelve years at Beaufort Jasper Hampton Comprehensive Health Service, where he was responsible for the day-to-day operations, human resources, and comprehensive facilities of three locations, including oversight of a nearly $12 million annual budget.
"We are confident that Brandon will be an excellent match for this position and a strong asset to our organization," said J.C. Lewis Board Chair Jennifer Wright. "He brings a wealth of community health center knowledge and experience to this position along with a proven track record of success."
Gaffney graduated from Morehouse College in Atlanta, Ga., with a bachelor's degree in Political Science and earned a master's degree in Health Administration from the Medical University of South Carolina in Charleston, S.C. Gaffney and his wife, Dr. Ebony Gaffney, a psychiatrist who currently practices at Coastal Harbor Health System, are the proud parents of Tyson Gabriel Gaffney, age 3 and Ezra James Gaffney, age 1. Gaffney and his family reside in Pooler, Ga.
ABOUT J.C. LEWIS PRIMARY HEALTH CARE CENTER:
J.C. Lewis Primary Health Care Center (JCLPHCC) is a private nonprofit 501(c) organization providing health care services at an affordable rate to qualifying uninsured, under-insured, and homeless persons with limited income in the Savannah community. Founded in 1999, J.C. Lewis is a comprehensive facility providing primary medical, dental, behavioral, and pediatric health care services. For more information, please visit www.jclewishealth.org or call 912.495.8887.