Safety Net Awarded R. Howard Dobbs Jr. Grant Supporting Children's Health Insurance Mobile Enrollment Assistance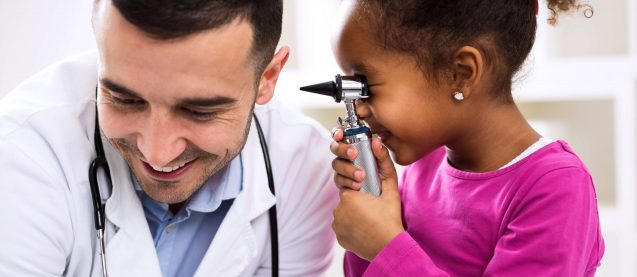 We are pleased to announce that the Georgia-based R. Howard Dobbs Jr. Foundation has awarded Chatham County Safety Net's (Safety Net) program, the Coastal Campaign for Healthy Kids, $50,000 to support "mobile" enrollment assistance services in an effort to get more eligible children enrolled in Medicaid and PeachCare for Kids comprehensive health insurance programs.
Mobile enrollment is designed to reduce barriers that families may face accessing these programs by providing free, in-person application assistance through an assister who can meet parents at convenient locations like at their workplace, a child's school or a local library and at a time that works for them, including evenings and Saturday mornings.
This generous award builds on the historic progress already made increasing the number of children who have health coverage in the greater Savannah area. Since July 2014, the Campaign has assisted 3,700 families, applying on behalf of over 6,000 children and teens.
The Campaign began in Chatham County in 2014 and since then, Chatham has experienced a 39% drop in the number of uninsured children from 7.9% 2014 to 4.8% in 2016 in comparison to an average of 15% Georgia-wide. The Campaign expanded to cover five additional counties, Bryan, Effingham, Liberty, Long and McIntosh in 2016.
"We truly appreciate the Foundation's support for the Campaign for Healthy Kids, which allows us to continue our program to enroll kids in health coverage," said Lisa Hayes, Executive Director of Safety Net.
The Campaign is comprised of a coalition of enrollment partner organizations including Step Up Savannah, St. Joseph/Candler's St. Mary's Community Center, Curtis V. Cooper Primary Health Care, the Chatham County Health Department and Safety Net's "mobile" enroller. Outreach partners, most notably, J.C. Lewis Primary Health Care Center, the Coastal Health District, and the public schools in our six-county area have referred hundreds of families in need of enrollment help to us.
"Addressing the healthcare needs of children helps pave the way for them to thrive not only physically, but academically and emotionally as well. Our trustees were pleased to provide the stop-gap funding necessary to maintain the momentum of the Campaign for Healthy Kids as a result of delayed federal funding opportunities." Danielle Gray, Program Officer, R. Howard Dobbs, Jr. Foundation
The R. Howard Dobbs, Jr. Foundation operates with the mission to improve the quality of life for individuals, families and communities by supporting educational opportunities, improving access to health services, and promoting environmental stewardship. The Foundation is committed to honoring the life and impact of Mr. Dobbs through its work.