Safety Net on Georgia Team for Georgetown's Center for Children and Families' Children's Health Leadership Network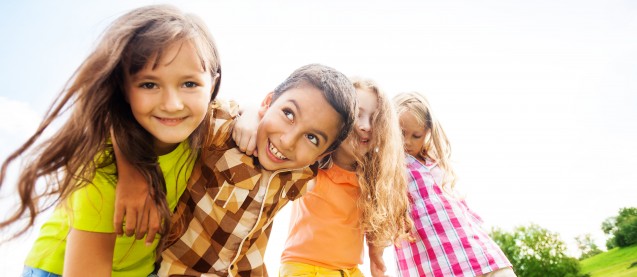 Lisa Hayes, Executive Director of Safety Net, Elise Blasingame, Executive Director of Healthy Mothers, Healthy Babies Coalition of Georgia, Laura Colbert, Executive Director of Georgians for a Healthy Future and LaShun C. Wright, Director of Training & Technical Assistance for the Georgia Primary Care Association is the Georgia team that has been selected to be a part of Cohort 2 of Georgetown's Center for Children and Families' Children's Health Leadership Network (CHLN).
CHLN is a leadership development program for advancing and networking leaders in the field of children's health and well-being policy.  Sponsors include the Annie E. Casey Foundation, the David and Lucille Packard Foundation and the Georgetown University Center on Children and Families.
The program "…will equip participants to leverage data, partnerships, personal power and organizational authority to strengthen the quality and effectiveness of child health policy and advocacy efforts and results; build and increase the public and political will needed to decrease outcome disparities and improve opportunity; develop stronger organization and system-level consensus about the pathway to results; better frame and describe incremental successes, especially when desired policy changes may take a long time to achieve; and influence and advance child health policy changes that ultimately benefit vulnerable children, their families and communities." (www.aecf.org)
The Georgia team will be participating in an intensive series of activities from July 2018-May 2019.
Ms. Hayes will bring her experience and technical expertise with Safety Net's direct service program, the Coastal Campaign for Healthy Kids (Campaign).  The Campaign offers free, enrollment assistance into Children's Public Health Insurance programs, Medicaid and PeachCare for Kids for parents and has assisted 5,756 children apply since 2014.
The Campaign Coalition includes Step Up Savannah, Curtis V. Cooper Primary Healthy Care, St. Joseph's/Candler St. Mary's Community Center and Safety Net's mobile enrollment team with outreach partners, JC Lewis Primary Health Care Center, Savannah-Chatham Public Schools, Chatham County Juvenile Court, the local media and other local organizations. All have contributed to helping dramatically lower Chatham County's uninsured rate for children and teens from 2014-2016 by 39% to 4.8%, one of the lowest in the state.