SCCPSS Announces Partnership with Curtis V. Cooper Primary Health Care, Inc.: School Based Initiative will Extend Health Care Services to Families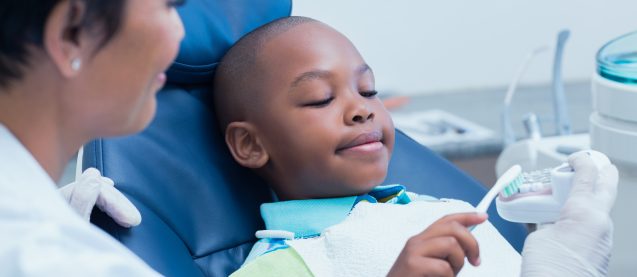 Savannah-Chatham Public Schools will showcase a new school based partnership that will bring the mobile services of the Curtis V. Cooper Primary Health Care providers directly to SCCPSS families.
This collaborative effort exemplifies shared goals of each organization to ensure child and family well-being. Greater collaboration and a stronger infusion of community services for the students and families of the school district is an area of focus for Superintendent of Schools, Dr. Ann Levett. "We're committed to the growth of the whole child, as we know that healthy, happy students perform better in school," she said. "Being able to grow our partnerships and directly connect resources to our families is beneficial to all involved and we can't thank enough the leadership of Curtis V. Cooper for their dedicated support of our mission."
Albert Grandy, Curtis V. Cooper Chief Executive Officer stated, "We look forward to expanding access to needed health services for our community. Most safety-net providers of care believe SCCPSS is the primary genesis and we expect this partnership to galvanize our community. I would be remiss without acknowledging Dr. Levett's foresight and the SCCPSS's support to engage in this partnership."
The partnership will provide a Mobile Healthcare Unit that will visit area schools at designated times. Curtis V. Cooper Primary Health Care, Inc. (CVCPHC) is a non-profit community health center, funded federally and locally to serve citizens of the Savannah-Chatham County area. Services date back to 1971, when Dr. Curtis V. Cooper organized a group of citizens from the west side of Savannah for the sole purpose of funding a primary health care center to serve the under-served. Today, there are seven delivery sites and approximately 150 staff members, including 30 healthcare providers serving over 19,000 patients. Services include primary care, prenatal, podiatry, radiology, pharmacy, dentistry, behavioral health, patient assistance, outreach, enrollment and more.
Now, with a Mobile Health Services Unit, healthcare services will have greater reach for the families of the Savannah-Chatham County Public School System.
The partnership kickoff will take place at various locations during the week of January 29. SCCPSS parents and the public are invited to attend the events and learn more. Each venue will include a tour of the Mobile Healthcare Unit, family fun activities, and information from other partners including Peach State, Amerigroup, Well Care, and Care Source. SCCPSS Administrative staff, along with Dr. Ann Levett, Superintendent of Schools, and Mr. Albert Grandy, Chief Executive Officer of Curtis V. Cooper Primary Healthcare, Inc., will be on hand to share more partnership details and answer questions.
SCCPSS and the Curtis V. Cooper School Based Initiative
PARTNERSHIP KICKOFF! (Events will take place in the respective school gymnasiums)
Monday, January 29, 2018
East Broad K8 and WINGS Alternative
6:00pm-8:00pm
Tuesday, January 30, 2018
Building Bridges Middle School
1:00pm-3:00pm
Wednesday, January 31, 2018
Shuman Elementary School
6:00pm-8:00pm
***
Article Source: Savannah-Chatham County Public Schools