CCSNPC Honors Mr. Robert W. Bush for His Years of Service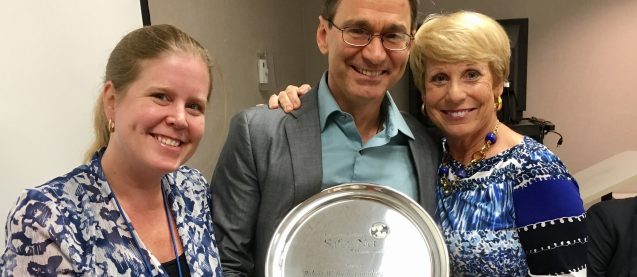 At the July Full Council Meeting, Chatham County Safety Net Planning Council recognized its founding member, Mr. Robert W. Bush, for his years of service.
In grateful recognition of exemplary leadership and commitment to the Council and to the under-served of Chatham County, Dr. Diane Weems, Chair, and Ms. Lisa Hayes, Executive Director, presented Mr. Bush with a special award as well as shared many of his valuable contributions to our community.
"Robert Bush has served on the Council in various leadership positions since its formalization in 2004, and it is with mixed feelings I share with you his departure at this time, as he focuses his work in other areas – and knowing the Safety Net Council will always have an advocate and friend in Robert, even absent a formal leadership position… It always seems challenging to decide how to recognize someone who has contributed so much for so many years," said Dr. Weems in her heartfelt speech during the presentation.
Although Mr. Bush will no longer serve on the Board of CCSNPC, his accomplishments, the friendships and successes realized during his time with the Council will always be remembered and treasured by those who will continue the good work that he has started in this community.