Chatham County, Georgia "Inmate Project" Case Study Published as Innovation Prize Finalist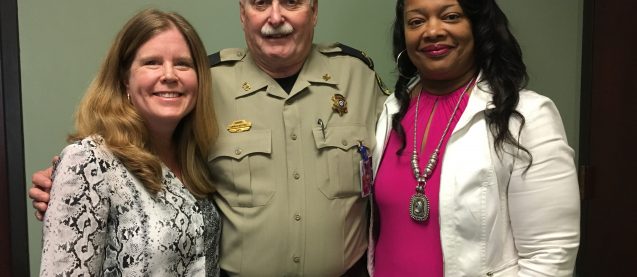 Chatham County, Georgia's "Inmate Project" Case Study has been published along with two other studies by the Milbank Memorial Fund Foundation.  The Chatham County initiative was recognized as one of three finalists for the Milbank Memorial Fund and AcademyHealth State and Local Health Innovation Prize in April 2018.
The prize was designed to honor public and private collaborations that use publicly available data to improve population health.  The Chatham County collaboration formed to improve continuity of care, safety and health outcomes for the 18,000 inmates that are detained at the county jail each year.
The key agencies recognized include:
Chatham County Safety Net Planning Council, Inc.
Chatham County Commission
County Manager's Office, Chatham County
Chatham County Sheriff's Department
Curtis V. Cooper Primary Health Care, Inc.
Georgia Regional Academic Community Health Information Exchange
Milbank Memorial Foundation writes, "In Chicago and Chatham County, Georgia, a public health crisis spurred action and created opportunities to introduce systems changes. In addition to operations and technology, they had to address changes in organizational culture….The case studies that follow profile the three finalists, describing the challenges they faced and how they turned obstacles into opportunities for innovation and improvement."
Three Projects Receive Inaugural State and Local Innovation Prize
Download the pdf here MMF-AH-Innovation-Prize-FINAL-1.