Ms. Lizann Roberts Recognized for Supporting Community Suicide Prevention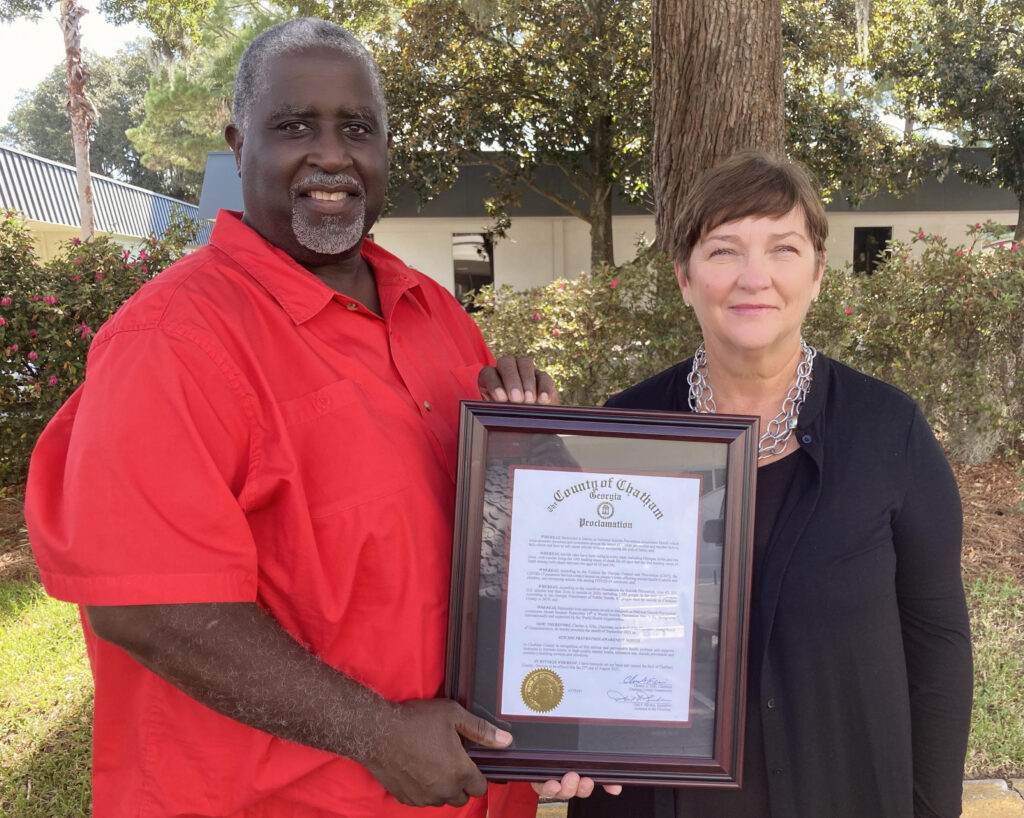 The Chatham County Board of Commissioners recognized community-based suicide prevention and resiliency-building efforts with a proclamation in September, which is suicide prevention awareness month.  Ms. Tara Jennings, Strategic Planning Administrator at Chatham County, accepted the proclamation on behalf of community partners working together to build a suicide safer Chatham County.
The proclamation was shared with Ms. Lizann Roberts, Executive Director of Coastal Georgia Indicators Coalition (CGIC), in recognition of her strategic leadership and fundraising accomplishments supporting mental health, suicide prevention, and resiliency-building initiatives in the community.
"Ms. Roberts is a key partner and leader whose vision, energy, and ability to bring community stakeholders together have been essential in creating sustainable and impactful programs," said Ms. Vira Salzburn, Program Director for Safety & Resilience Programs at Chatham County Safety Net Planning Council (CCSNPC). "She is a wonderful partner and always willing to drive change through real collaboration."
"We appreciate Ms. Roberts and her unwavering support of the Planning Council," said Mr. Reginald Lee, CCSNPC Executive Director. "We are looking forward to continuing our work and making a difference in the lives of our residents."
Read the proclamation here.