J.C. Lewis Primary Health Introduces Pediatrician, Dr. Kyauna Miller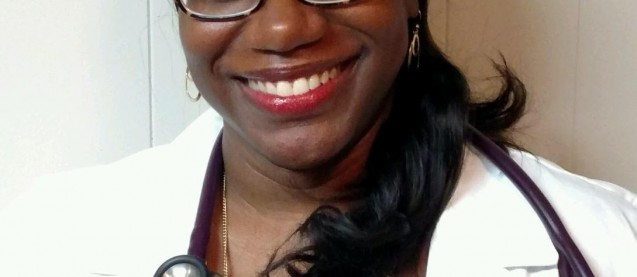 J.C. Lewis Primary Health Center has opened a new pediatric location at 3802 Waters Avenue (54th Street).  Dr. Kyauna Miller is accepting new patients.  Make an appointment at 912. 912.352.3845  Walk ins and same day appointments are available.
Pediatric services include:
Well Child Check
Immunizations
Acute illness/injury
Sick Visits
Episodic & Routine Visits
Newborn Care
Annual Physicals/Sports
Vision Exam
Health Educatioin
Medical Lab
Medication Services
We accept Aetna, Amerigroup, Blue Cross/Blue Shield, Care Network, Cigna, Core Source, Coventry, Humana, Integra, Medicaid, Peach State, TriCare, WellCare and private pay.
Dr. Kyauna Miller is a native of Newark, New Jersey where she was born the daughter of two school teachers, Mr. Glenn C Miller and Marilyn G Miller.  She received her undergraduate degree, a Bachelors of Art in Cultural Anthropology, from Duke University in Durham, North Carolina, in 2002.  She subsequently obtained her M.D. from Case Western Reserve University School of Medicine in Cleveland, Ohio in 2008.  She completed 4 years of post-graduate residency training at The Ohio State University and Nationwide Children's Hospital.
and is double board certified in both Internal Medicine and Pediatrics.
Dr. Miller is well trained, qualified and passionate about providing quality medical care to patients of all ages.  She is very excited to join the staff of excellent medical providers at JC Lewis Primary Care and hopes to accomplish several goals as a member of the team: 1. Leave a legacy of compassionate and excellent medical care. 2. Gain and maintain the respect and trust of her patients, and the local community 3. Empower and educate patients towards achieving wellness 4. Be an advocate for the social and medical well-being of Savannah's children and 5. Be a role model to Savannah youth.