Planning Council Holds Another Successful RAM Free Dental Clinic
CHATHAM COUNTY, Ga. – Remote Area Medical-RAM® Free Dental Clinic hosted by the Chatham County Safety Net Planning Council (Planning Council) provided the second free dental care pop-up clinic on August 27-28th for Chatham County residents at the Garden City Recreation Center.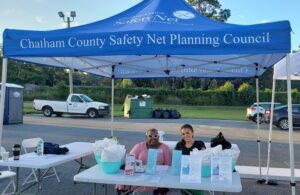 Over the event weekend volunteers treated 237 patients, which included 14 children. Procedures included 334 extractions, 36 fillings, and 52 cleanings. Oral cancer screenings were performed for 137 patients with 4 being referred to dentists for follow-up. Hearing tests were performed for 71 patients.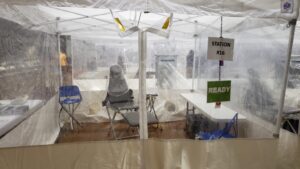 Patients were also able to receive COVID-19 vaccines and learn about various community programs and services from the participating vendors, volunteers, and partners to include UGA Extension, Deloach Lupus Foundation, Migrant Equity Southeast, Agenda Latina, Savannah Technical College Dental Hygiene, C.O.R.E., JC Lewis Primary Health, Curtis V. Cooper Primary Health, CareSource, Mary's Place, Bio-One, Peach State Health Plan, and the Communications and Disorders master's program at Georgia Southern University.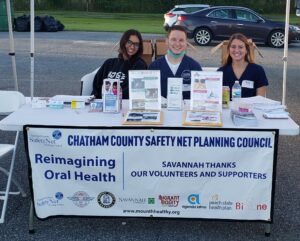 The clinic received financial and in-kind support from Chatham County Board of Commissioners, City of Savannah, Remote Area Medical-RAM®, Migrant Equity Southeast, Agenda Latina, Peach State Health Plan and Bio-One. 
Patients spoke about how access to these services will improve the quality of their lives in ways from relief from pain to improve confidence when smiling. Outcomes from this event speak to the importance of providing accessible and affordable oral health services and addressing health disparities in the community.
The Planning Council's Executive Director, Mr. Reginald Lee, who wholeheartedly and successfully has led this effort for the past two years with a great team of professionals and volunteers, thanks all of the partners and supporters of the Free Dental Clinic.
Watch this video recap from the Free Dental Clinic and visit these media sites with news coverage of the clinic: