Post Hurricane Matthew: The Power of Togetherness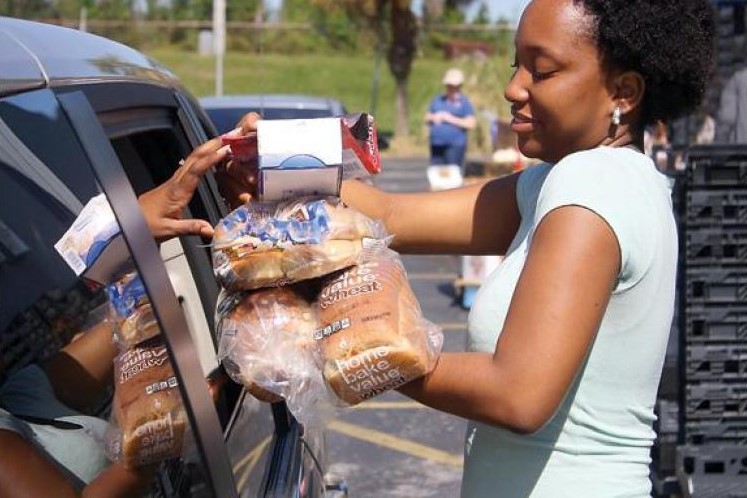 While natural disasters may break our homes and hearts, it is the power of togetherness in the community that brings restoration and healing back to our citizens.
The following local organizations and volunteers are among those reaching out to the survivors of Hurricane Matthew in Savannah Region to provide help and support to families and individuals in our area:
  – Operation Feed Savannah created by Carl Gilliard, Savannah's First Lady Cynthia DeLoach and Patt Gunn, assisted by the Georgia Restaurant Association, aims to create hot meal centers throughout the Savannah and Chatham County in emergency situations, bringing together local people to help friends in need, including area children. The program will run for the next three weeks, serving residents from a variety of communities across the county. Operation Feed Savannah will be at the Windsor Forest Community Center and the W.W. Law Center. A hot meal will be prepared by area chefs and served from 5 p.m. to 7 p.m. on October 19th. All are welcome. Operation Feed Savannah will have a food giveaway from 4 p.m. to 7 p.m. on October 19th at Grace Church on Wilmington Island.
  – Insurance Commissioner Ralph Hudgens will host a Catastrophe Claims Village in the parking lot of Home Depot, 11180 Abercorn Street from 9 a.m. to 5 p.m. on October 18th and 19th. The purpose of the event will be to assist area residents with their insurance questions and claims resulting from Hurricane Matthew. Hudgens' Consumer Services staff along with the Chatham County Emergency Management Agency and representatives from many of the major insurance companies are scheduled to be in attendance.
  – Meridth Lamas is hold a food donation drive throughout October to help victims of Hurricane Matthew. Nonperishable food items and/or gift certificates for grocery stores can be dropped off at Meridth Lamas State Farm, 329 Eisenhower Drive, Suite C, or at donation boxes in Savannah at Village Walk Pharmacy on Skidaway Island, LoCost Pharmacy, 612 69th Street, Publix on Skidaway Island, and Publix on Wilmington Island. Food will be distributed to those communities hit hardest in the area. For more information please call (912) 354-2390.
  – Fourteen Salvation Army canteens (mobile kitchen units) are in service across Savannah delivering hot meals. Locations are as follows: Tybee Island (roving), Pooler YMCA, Islands YMCA, International Trade Center, Southside Fire Department, Oglethorpe Mall, Civic Center, Carver Village, Cloverdale, Highland Wood trailer park, Grace House, and at 3100 Montgomery St.
  – Second Harvest, located at 2501 President Street in Savannah, will be distributing hot meals from noon until 1:30 p.m., October 15th-19th , while supplies last.