The N. and J.C. Lewis Cancer & Research Pavilion implements successful nurse-managed Hepatitis C program at St. Mary's Health Center and Good Samaritan Clinic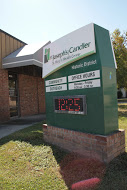 In 2014, no HCV+ individuals had been treated at St. Joseph's/Candler two safety net clinics. In 2015, three HCV+ individuals were treated using medication provided through MedBank, a pharmaceutical assistance program, and using a nurse-practitioner co-management treatment model supported by an internal medicine physician specializing in HCV treatment. The use of EMRs allowed improved patient tracking and evidence-based care. LCRP hopes the results of this program will provide a model for traditionally difficult to access preventive care and treatment for high risk populations.
For more information, please contact Sarah Dobra, Disparities Program Manager, at the Nancy N. and J.C. Lewis Cancer & Research Pavilion at 912-819-8636 or DOBRAS@sjchs.org. For more information on LCRP cancer programs visit, cancerpavilion.com.